By Stephen Williams, The Philadelphia Tribune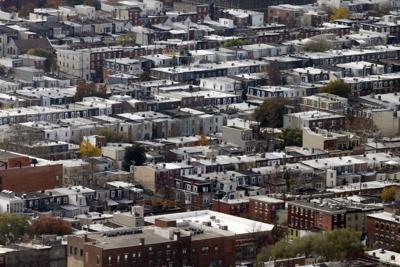 TD Charitable Foundation, has pledged $7 million grants to non-profits either restoring affordable housing or offering rental assistance to needy families in Philadelphia, 17 states and Washington, D.C.
The TD Charitable Foundation, the philanthropic arm of TD Bank, has seen 32% of grants for the PA/NJ area awarded to Philadelphia in the past three years. Also, this year, $1.3 million has been allocated to the Metro Pennsylvania / New Jersey area – this number is not indicative of allocations for the past three years.
Last year, two nonprofits groups in the Philadelphia area received funding from the TD Charitable Foundation, for a total of $325,000. Jewish Family and Children's Service of Greater Philadelphia, Community Support Collaborative, was awarded $175,000. Valley Youth House Committee, Investment in Housing for Young Philadelphians, was awarded $150,000.
To be sure, the need for affordable housing is a huge issue in Philadelphia, City Council and the mayor's race, as it is nationwide.
In fact, last week for the first time in more than a dozen years, the Philadelphia Housing Authority said it plans open a waiting list for the Housing Choice Voucher program Jan. 23.
Formerly known as the Section 8 program, the voucher program or HCV helps low income families, the elderly and disabled individuals to afford, safe, decent and stable housing in the private market with a rent subsidy from the federal government.
"Housing organizations are on the front lines of this growing affordable housing crisis. They are called upon time and time again to meet the needs of some of the most vulnerable members of our communities," said Paige Carlson-Heim, Director of the TD Charitable Foundation. "We expect the demand for affordable units and assistance with rent to increase, so our 17th annual Housing for Everyone grant program centers on supporting those organizations delivering rental assistance, rehabilitating affordable housing properties, and building organizational capacity to address resident sustainability for the long-term."
Formed in 2005, TD Charitable Foundation's annual Housing for Everyone grant program has awarded more than $42 million to over 500 affordable housing initiatives in the communities it serves. The Housing for Everyone grant competition is part of TD's commitment to community enrichment through its corporate citizenship platform, The TD Ready Commitment, which actively promotes inclusivity, economic opportunity and environmental wellness, along with helping all people to succeed.
The TD Charitable Foundation is the philanthropic giving arm of TD Bank, one of the nation's 10 largest banks, with more than 9.8 million customers and a full range of retail, small business and commercial banking products and services at more than 1,100 offices in the Northeast, Mid-Atlantic, Metro D.C., the Carolinas and Florida. Since it was established in 2002, the Foundation has given more than $292 million to nonprofits in the U.S. More information on the TD Charitable Foundation is available at https://www.tdbank.com/corporate-responsibility/the-ready-commitment/funding-opportunities/.